---
ACES Muscat has recently completed the Pullout Testing (POT) for the  Solar PV project in Amin, approximately 210km northwest of Thumrait, Sultanate of Oman.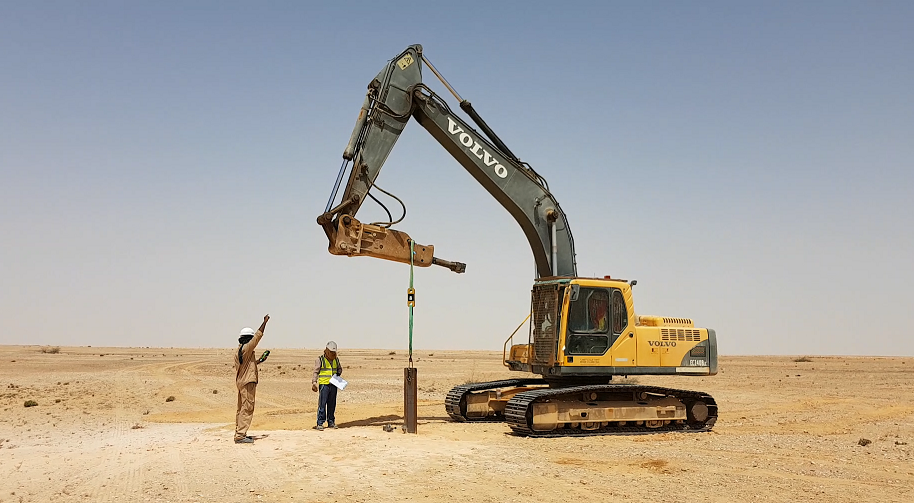 The main objective of the Solar PV project  is to aid the design of solar trackers. The installation will consist of more than 335,000 solar PV panels in an area of 4 sq.km producing enough energy to 15,000 homes.
ACES Muscat scope of work for POT consisted of drilling of 50 boreholes to 1.5m depth, backfilling and compaction of drilled boreholes, installation of 50 steel posts (W sections) by ramming and testing the steel post against lateral load and vertical tensile load using telemetry wireless link loadcell.
The client is Sterling and Wilson Solar PVT LTD and the owner is Petroleum Development Oman (PDO).